Italian Cinema in Europe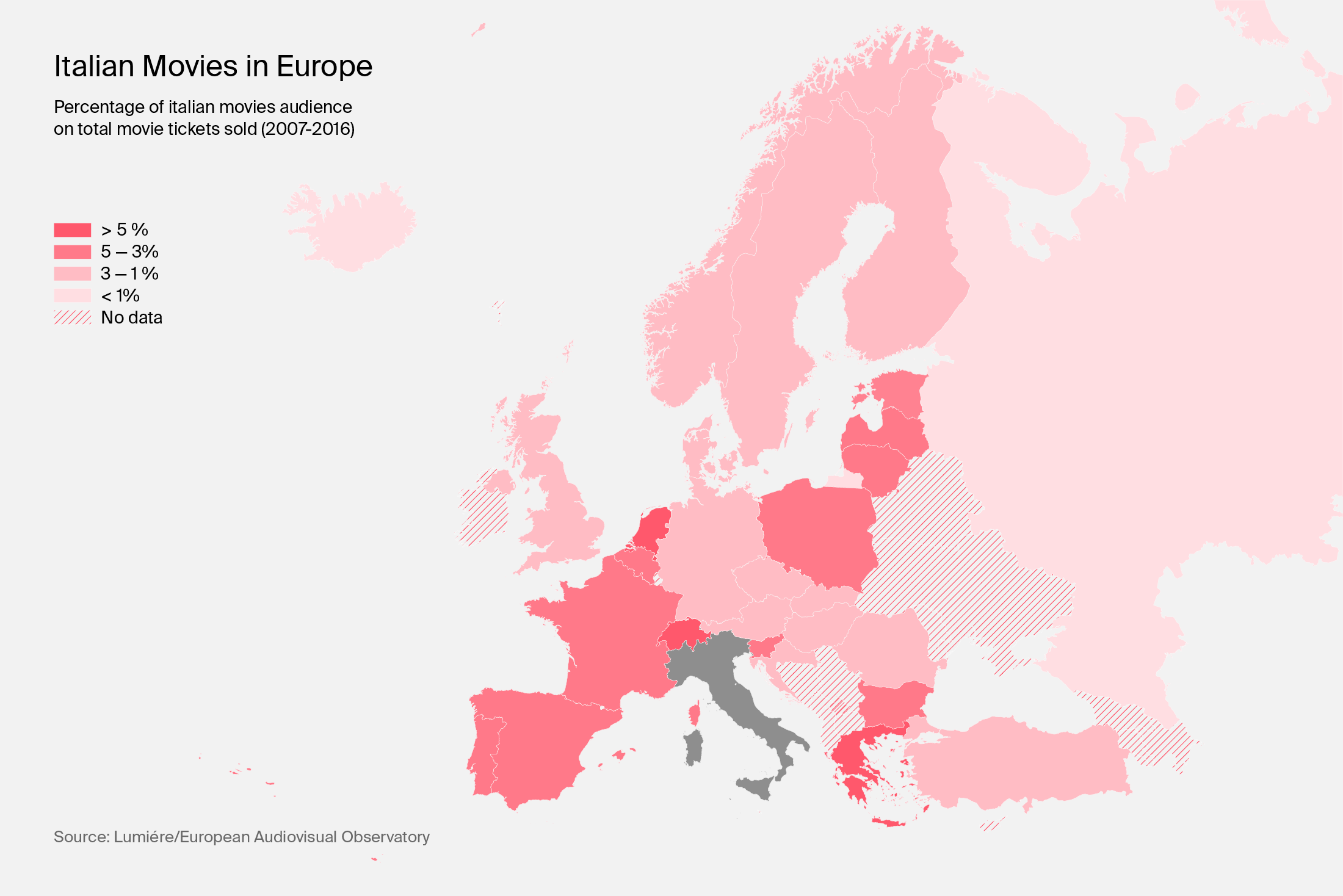 This infographic maps out the intensity of the distribution of Italian cinema in Europe, 2007-2016. The shade of each colour corresponds to a level of intensity (high, medium, low). The percentages represent the number of spectators for the Italian films distributed in the relevant country in relation to the total number of spectators for European (non-national) films.
As this data illustrates, Italian cinema reaches its highest levels of intensity in Greece, Switzerland and The Netherlands. In the case of Switzerland, this can be justified in linguistic terms, while in Greece the statistic is skewed by the significant success of Quo Vado? (2016), a comedy directed by Gennaro Nunziante and starring Checco Zalone (this is one of only a few cases where an Italian comedy found success abroad). The Netherlands, on the other hand, fit into a more homogenous European trend, which sees Matteo Garrone, Paolo Sorrentino and Luca Guadagnino among the most appreciated directors.
Among the countries where Italian cinema reaches lower levels of intensity, it is worth noting Great Britain and certain Scandinavian countries (Finland, Norway and Sweden), where British films cannibalize other European national cinemas. Ultimately, this graphic reveals the relatively low level of iItalian film distribution within the context of European cinema, in terms of limited circulation and little capacity to penetrate markets, or indeed create successful products.