Italian TV Series And The International Market. An Interview With Riccardo Tozzi (Cattleya)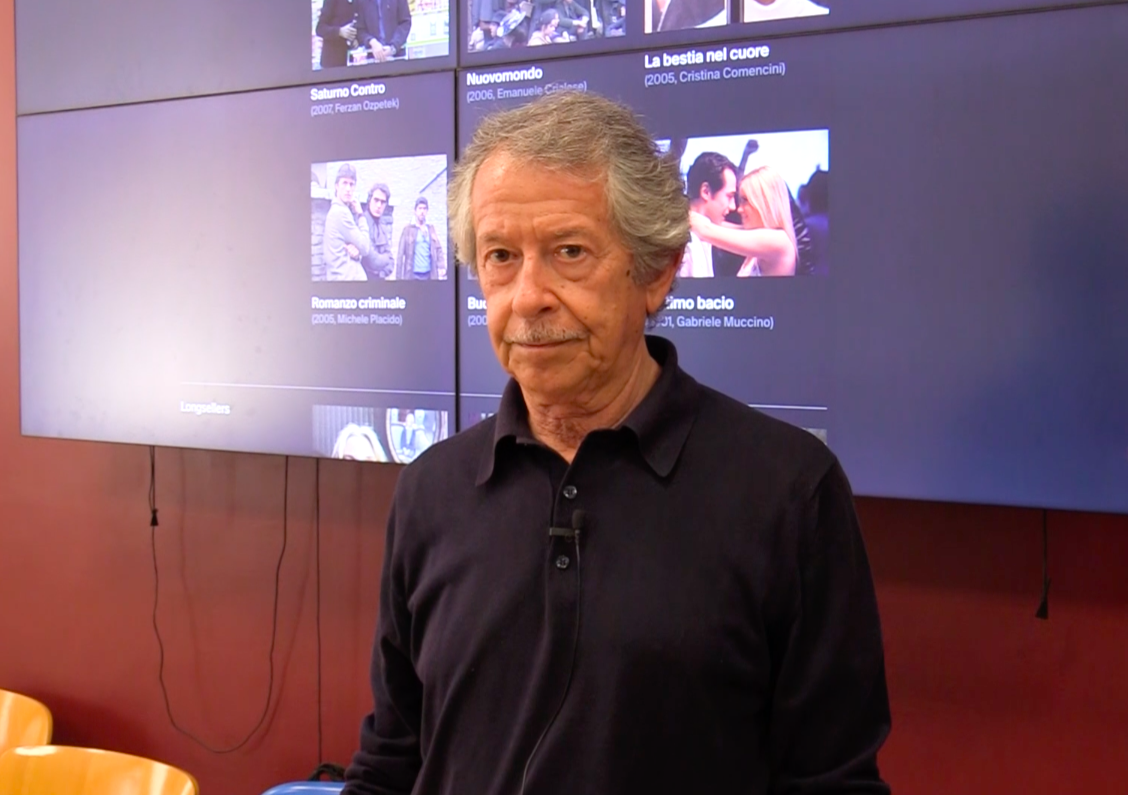 On May 28, 2019, within the event Cinema italiano all'estero: produzione, distribuzione, promozione organized by the Cin Cit – International Circulation of Italian Cinema research project at Sapienza University of Rome, we had the chance to talk with Riccardo Tozzi. In 1997 he founded the production company Cattleya, and he is also President of the company and takes care of production management and institutional relations. He is the main creative reference in the company, and coordinates the related sectors, following up personally on all of the projects, both on an editorial and a technical-artistic point of view. During the last decade, he produced tens of television series for several broadcasters (Romanzo Criminale and Gomorra for Sky, Suburra for Netflix), creating products with an international appeal and contributing to the recent transformation of Italian television panorama. From 2011 to 2016 he was President for ANICA, The National Association of Cinematographic, Audiovisual, and Multimedia Industries.
We present here a video excerpt from the interview – and below you will find the text.
What is the difference in producing a series for an international market today?
Considering new TV series, which are mainly produced for Pay TV services and SVOD platforms, but occasionally also for classic TV channels that are now changing their way of thinking about series, products are made for an international release from the beginning, since these new forms of distribution are virtually region-free – as in the case of Netflix, Prime Video or in the case of Sky, which also spread its products across the many countries where it is present. In fact, even when working specifically with Rai or Mediaset, products will have an international distribution. Series naturally have a global spread since the platforms through which they are screened are already international, either because they work globally or because they have a global network. The same does not apply to movies, that are generally restricted to a national production workflow, and require a huge effort to find distribution. And a valuable tool, especially in the case of auteur cinema – which is generally the most suitable for a wider distribution – is that of co-productions, which automatically provides a multinational origin for a film.
What is the difference in terms of overall quality with the production of these international series ad movies?
There has been an impressive increase in series over the years. Quantity implies diversity in and of itself, and diversity generates quality, differentiation and experimentation. The quality of storytelling is very high. There is, for instance, an excellent use of time in series, that borders on the experimental in some cases. In this sense cinema is lagging behind, grasping onto a few unique, talented directors. Cinema isn't leading as much as it used to. There are still some great movies, but cinema today is not as stimulating, perhaps because it still operates the same way it did 50 years ago, while the rest of the world has changed over time. Film production pretty much stayed the same.
What is the strongest feature of Italian series?
Italian series have a specific cinematic quality to them, they're derived from cinema, not in terms of storytelling but rather in terms of production value and visual quality. They're generally better looking.