The Critical Reception of 'Romanzo Criminale' Abroad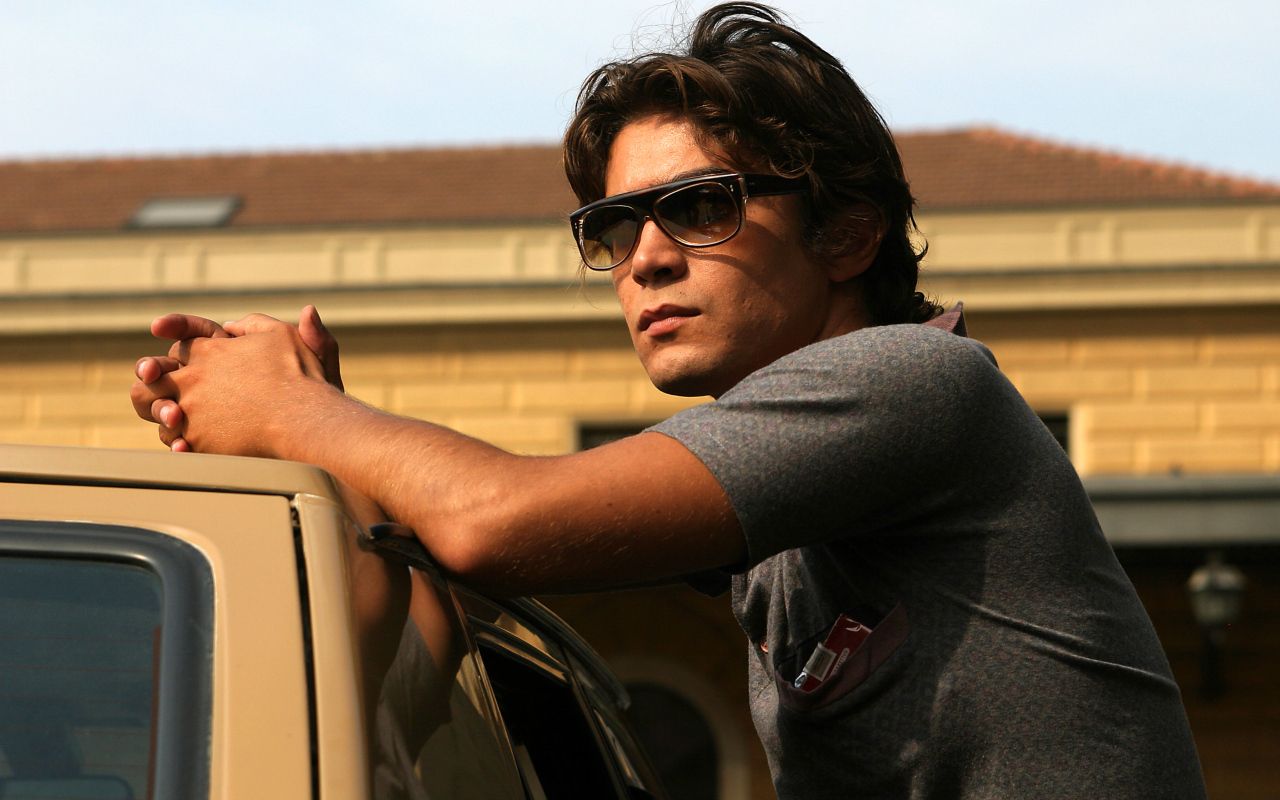 Romanzo criminale is a book (Giancarlo de Cataldo 2002), a film (Michele Placido 2005) and a TV series (Sky Italia 2008) – all based on the true events surrounding the Banda della Magliana, a criminal gang that operated in Rome in the '70s. This process of adaptation and franchise-building, along with the theme and genre of the narratives, recalls that of Gomorra, although with some fundamental differences.
In fact, Romanzo criminale comes across as a first try in the construction of an international, transmedia hit, a project that perhaps peaked with Gomorra. Despite officially being an Italy-UK-France co-production, its circulation was limited (inserire link ad articolo circolazione), and its success did not improve even after the Sky series – which only lasted two season and had a low international impact – despite benefitting from wider distribution strategies that the movie.
Nevertheless, Romanzo criminale is a remarkable case that proves the importance, for an Italian project, of a solid promotional strategy and the presence of certain marketable elements that help to achieve international success. For instance, compared to Gomorra, Romanzo criminale lacks the sensation-factor of Saviano's book, as well as Roberto Saviano's international hit-name. The issue of themes and genres is interesting too: while Gomorra appeals to the widely well-known and well-received Italian tradition (the Italian mafia), Romanzo criminale is much more localized both in terms of space and time; it is a different type of crime narrative the presents another side of organized crime, one that is not so internationally consolidated and commercially valuable (yet).
However, Romanzo criminale has been critically appreciated, both in Italy and abroad. In particular, French critics praised the movie for its noir/crime aesthetics, as well as its writing and directing. The Anglo-Saxon countries have also highlighted its epic scope, recalling (like in the case of Gomorra) Martin Scorsese's influence of crime genre, therefore absorbing the Italian movie into a context of familiar, Hollywood culture.
France
In France, the reviews highlight the actors and actresses' performances, the writing and the directing style in relation to the actual historical background. On the academic side, Paul Louis Thirard in Positif goes as far as defining Romanzo criminale one of the best Italian movie of the year and of the last few years, thanks to its writing and acting (n. 541, 2006). In the same field, one contrasting voice can be found in Les Cahiers du Cinéma, where Eugenio Renzi is more cautious and argues that it is a flawed movie, in that: "We are fan of the 'po- films', police and politics. However, there is a problem: the movie, we don't love it" (n. 610, 2006).
The specialized and general press show contrasting views as well. For instance, on the one hand Gérard Delorme in Première points out that Placido's realistic style fits well the subject and that the actors and actresses will find the way, thanks to the movie, to get international recognition. On the other, Jacques Morice in Télérama argues instead that the director tends to oversimplify the facts and to treat some characters with superficiality. However, he also agrees that the cast contributes to bring "density" to the film. The actors and actresses, in fact, are widely praised, see also Bijan Anquetil in Télé Ciné Obs who notes: "[Romanzo criminale is] a great baroque and historical tableau remarkably played by Anna Mouglalis and Stefano Accorsi".
UK
In the UK, reviews are generally enthusiastic. Rob Mackie's article in The Guardian perfectly presents two recurring themes in British reviews: the film's length and its genre – topped up with some notes on "Italianness". He defines Romanzo criminale "An ambitious and very long Italian film", that "at 152 minutes, it's epic in length as well as scale". It has been likened to Coppola and Scorsese, naturally enough, for the fact that it tries to give a gangster picture some scope and depth, as well as plenty of blood. And it remains very Italian, not least in its two lead female roles, as near to a Madonna and whore as you're going to come". Anthony Quinn in The Independent takes the same path, as he argues that Placido's "gangster epic aims for the personal reach and bravura violence of Goodfellas, with an added political dimension".
In Empire, Alan Morrison again picks up the romantic gangsters narrative and argues that, contrary to the crime genre tradition that tends to romanticize the bad guys, Romanzo criminale "gets beneath the skin of the characters, laying bare their hair-trigger emotions, but it doesn't set them up as heroes". He also praises the use of actual news footage, which "gives the film its epic scope". Lee Mashall too, in Screen Daily, describes Romanzo criminale as "the Italian Goodfellas",  also turning the film length into something positive as he notice "its confident demonstration that commercially successful European feature films can have a compressed TV miniseries structure and get away with it just as long as the miniseries is gripping enough".
USA
Given its lack of distribution in the US, reviews are hard to find, even if the movie was presented at the 2006 Berlinale. One exception is Jesse Weissberg's take in Variety: "Combining a gritty feel for the tense loyalties of underworld alliances with a flair for period detail, Michele Placido's gangster epic Crime Novel rides full steam through Italy's years of terrorism in the '70s but loses force halfway through the two-hour-plus mark". After noting a certain quality in the "gangster's-eye view of recent Italo history that reps the flip side of The Best of Youth", he forecasts modern returns from European arthouses.