The Critical Reception of 'A Bigger Splash' Abroad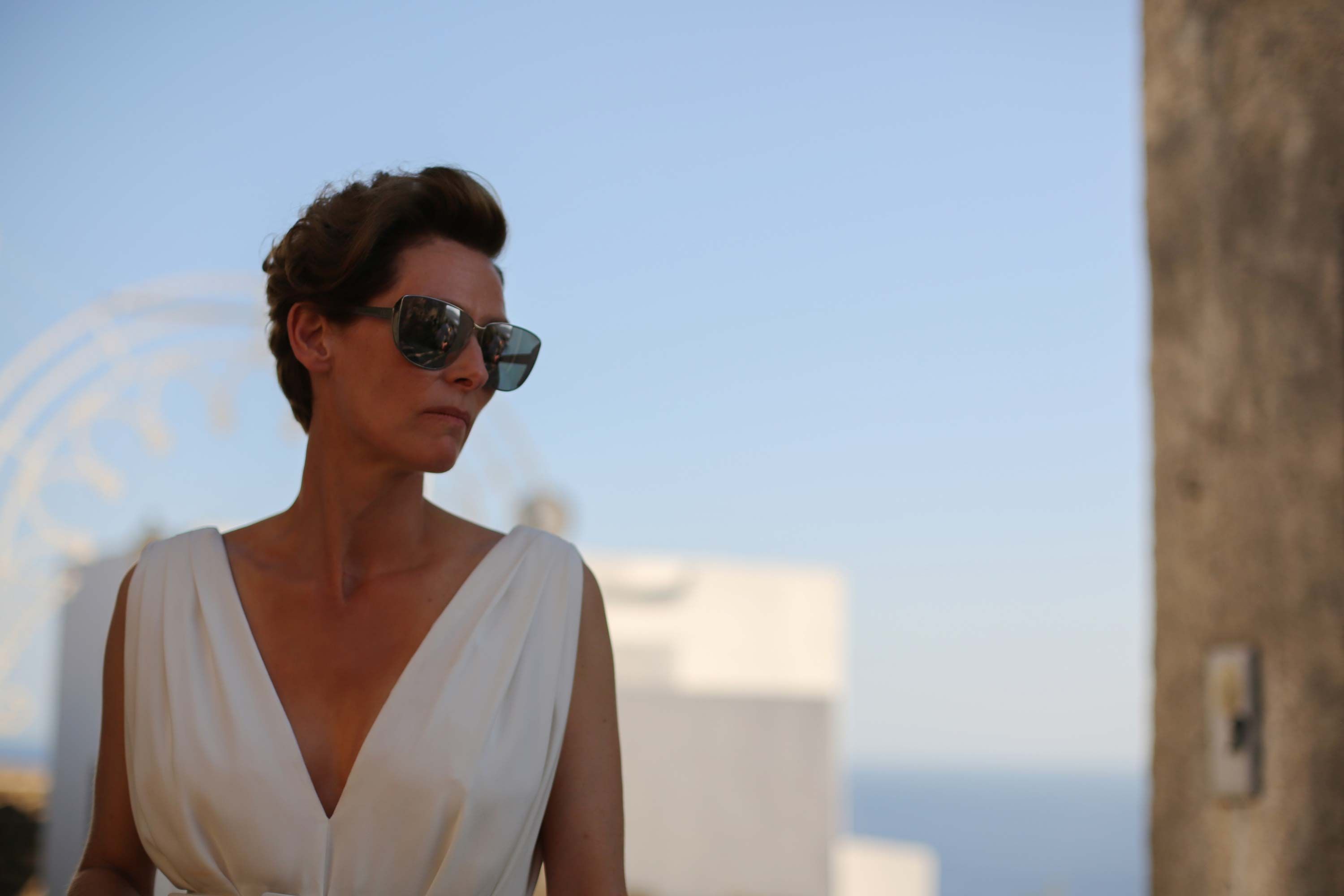 This is the second film written and directed by Luca Gudagnino in the corpus. It could be considered the second part in Guadagnino's "desire trilogy", following I Am Love (2009) and preceding Call Me by Your Name (2017). It competed for the Golden Lion at the 72nd Venice International Film Festival. Like Guadagnino's other films, A Bigger Splash met a high margin of difference between national (low) and international (high) success, both in terms of critical reception and box-office takings.
United States
As observed by Deborah Young in The Hollywwod Reporter, "between exploring the island and slumming it around the big local feast of St. Gaetano, the quartet maneuvers for emotional ground. When Paul takes Penny on a long hike to a deserted bay, and the southern wind called the Scirocco rises, one can feel the power of the landscape to blow away lies and hypocrisy, much like the elements in Roberto Rossellini's classic study of a married couple, Journey to Italy." At the same time, Anthony Lane states in The New Yorker that "Pantelleria is volcanic, and it's been a long while since I've seen a movie— aside from "The Martian"—whose mood is so richly fed by both climate and soil. Many major releases could, you feel, swap locations with no harm done, but the clammy events of "A Bigger Splash" could have struck in no other spot. A balmy wind gusts through it, plucking at the nerves, and, during a mountain walk, a skulking fog appears from nowhere. The characters laze and roast beneath the sun, glowing like peaches in the heat, yet ripeness is not all; it has to contend with harshness, and you wince when a woman lies down near the sea, her bare flesh bedded on the coral-rough rocks".
About the universality of the film, Patrick Ryan in USA Today observes how Dakota "Johnson, 26, signed on for Splash just a week before it started filming on the remote Italian island of Pantelleria in 2014, replacing Margot Robbie, who dropped out. But when she jetted to the Sicilian coast for a table read, she initially second-guessed her decision. "It was so last-minute," Johnson says. "I just didn't feel like I was capable of doing it, and I felt like I had wasted everyone's time. I told Luca, 'I'm so sorry, I really don't think I can do this film.' Then Tilda sat me down and was like, 'This is going to be OK, you are going to be fine. We will take care of you and you are capable of doing this.' And I was like, 'OK.'"
Switzerland
In her review published in the Swiss film magazine FilmExplorer, Maria De Salvatore focuses mostly on the story of the film, observing how "the editing works on a double track: on the one hand, it seems to put human conditions that are seemingly different on the same level; on the other, it highlights the abyss that separates events that seem comparable only on the surface". Nicola Cargnoni, in the Italian-Swiss magazine Rapporto Confidenziale, states how Rosi's movie can be considered "a kaleidoscope of emotions that deserves the right resonance in the international and political European fields". The review published in the German-speaking magazine Film Bulletin by Tereza Fischer notes how the director wanted to depict two different "alien" worlds, "clashing without comment", paying attention to everyday life, and raising "questions that cannot be answered" by Europe, which remains "overwhelmed, and misery remains".
France
Part of the French reviews focus again on the theme and the content of the film. Vincent Thabourey in Positif observes how "The film disturbs and moves us" telling a "painful story that involves us all, in a terribly intimate way". But is not only was it the film's content that struck French critics. In his review published in the French cultural magazine Les Inrockuptibles, Jean Baptiste Morain states that "our eyes, accustomed to the images of television, see things differently: without dramatization, without tears, without pathos, the Italian filmmaker simply films the dead, without any voyeurism, with admirable respect". The integrity and ethics of Guadagnino's gaze is also noted by the film critic of Le Monde who underlines how Guadagnino "turns alone with his camera" but, at the same time, "sculpts images of a telluric splendor (leaded skies, shades of winter colors) that often look towards a fantasy of fiction". So, the mix between the respect with which Guadagnino represents a tragedy and the way he proved himself in the creation process of "beautiful" images, to use the words of Télérama's Frédéric Strauss "illuminates, like a distress beacon, a desert of reactions".
United Kingdom
In his review in Sight and Sound, Trevor Johnson underlines how "moral courage and filmic artistry exist side by side in this essential offering from a director gradually earning the right to be thought of as one of the greats of our era". Even Peter Bradshaw from The Guardian gives five stars to the movie (the maximum rating), observing in his review that Guadagnino's film is not just "beautiful, mysterious and moving" and "masterly film-making", but also connect the documentary to the "neorealist classics", stating how "Samuele is a descendant of Enzo Staiola as young Bruno in De Sica's Bicycle Thieves". David Jenkins similarly notes in Little White Lies that "It feels like a distant but crisp echo of Vittorio De Sica's 1948 neorealist classic, Bicycle Thieves". For the first time, the film is assimilated to Italy and not to Europe, especially in its (more or less evident) references to Italian cinema of the past.