The International Circulation of 'L'Ultimo Bacio'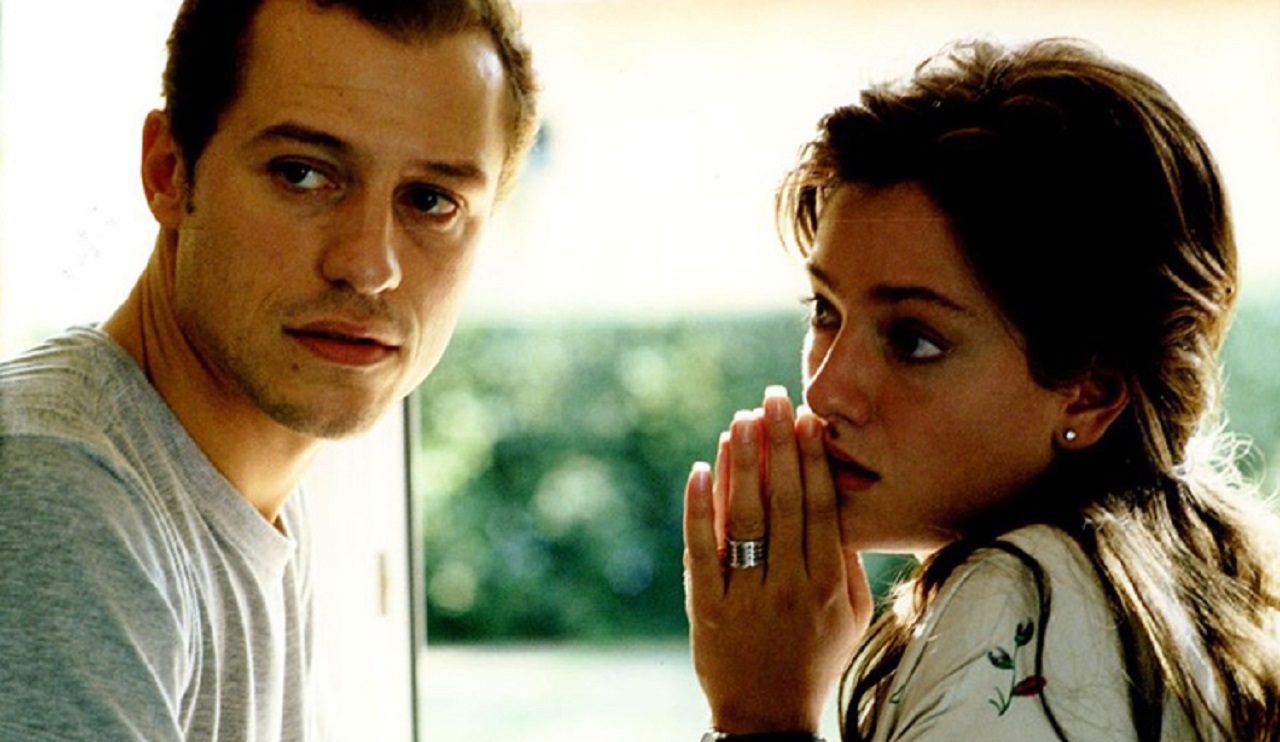 Produced by Medusa Film and Fandango, L'ultimo bacio (2001) was developed without the support of any cultural institution such as the MiBAC or the MEDIA Programme of the European Union. The massive box-office success of the movie marked the rise of writer-director Gabriele Muccino, who was a relative newcomer at the time with only two credits on his resume. Thanks to this film, Muccino began his ongoing international career in Hollywood, later directing star-studded dramedies such as The Pursuit of Happyness (2010) and Fathers and Daughters (2015).
L'ultimo bacio grossed over $17 million worldwide. It also received five David di Donatello, three Nastro d'argento and the Audience Award at the 2002 Sundance Film Festival (World Cinema Competition). Its commercial achievements and its solid reputation led to the production of an American remake of the movie (2006), directed by well-known TV actor Tony Goldwin and written by Oscar-winner Paul Haggis. The American version received mixed reviews from critics and grossed only $15 million worldwide. In 2010 Baciami ancora, a sequel to the original movie, was released, also performing very well at the Italian box-office, though it did not gain the same success of L'ultimo bacio worldwide.
With no national nor international festival promotion, L'ultimo bacio was released for the first time in Italy on February 2nd, 2001, in order to exploit the romantic appeal of the St. Valentine's Days period. It was distributed by Medusa Distribuzione and sold internationally by IntraMovies. The success of the movie was impressive: it grossed $12.500.000, with 3.153.813 total admissions. As for ranking, it was the third most-watched movie in 2001 in Italy. The movie premiered on television on Canale 5 and then on La5, both part of Mediaset s.p.a., the Italian mass media company which also owns the production and distribution company Medusa.
Release
Screens
Weeks
First Weekend ($)
Box Office ($)
Admissions
IT
2 February 2001

/
/
/
12.500.000

3.153.813

CH
17 August 2001 (I)
27 November 2002 (F)
17 January 2002 (D)
/
/
/

931.331

66.241
9.386 (I)
8.157 (F)
48.698 (D)
FR
6 November 2002

/
/
573.638

968.952

227.364

UK
27 February 2004

/
/
/
/
9.316

USA
16 August 2002

31

17
33.561

1.048.950

/
Sources: Lumière, Box Office Mojo, Imdb, ProCinema.ch, CNC (FR), Movieplayer
Switzerland
L'ultimo bacio was distributed in Switzerland by Frenetic Films, one of the most important independent film distributors active in Switzerland and Lichtenstein. The company released the movie first in Italian on August 17th, 2001, subsequently in German on January 17th, 2002 and then in French on November 27th, 2002. The total admissions reached were 66.241 – respectively 9.386 in the Italian Region, 8.157 in the French Region and 48.698 in the German Region – and the movie grossed $931.331 across the country. At the beginning of 2019, it is possible to download L'ultimo bacio from the website of its distributor, Frenetic Films. There seem to be no other form of post-theatrical distribution for the movie, neither online nor home video.
France
The official distribution of the film in France was anticipated by its presentation at the Villerupt Italian Film Festival. L'ultimo bacio was then released on November 6th, 2002 by the prestigious Gaumont Film Company, and it grossed $573.638 on the first weekend. At the end of its theatrical run, it reached $968.952, from 257.225 total admissions. On the post-theatrical side, L'ultimo bacio apparently was not released in DVD or in any other form.
Box Office ($)
Admissions
OTT - SVOD
OTT - Rent/Buy
IT
12.500.000

3.153.813

/
/
CH

931.331

66.241
9.386 (I)
8.157 (F)
48.698 (D)

/
Frenetic Films
FR
968.952

257.225

/
/
UK
/
9.316

/
/
USA
1.048.950

/
Netflix
/
UK
Although the data is very incomplete in the case of the UK, it is possible to confirm that L'ultimo bacio was released on February 27th, 2004 and it reached 9.316 admissions.
USA
The American debut of L'ultimo bacio was in January 2002, at the Sundance Film Festival, where it gained the Audience Award (World Cinema Competition). It was also presented at the Newport International Film Festival (Rhode Island) in June 2002. After the festival premiere, the movie was released on 16 August 2002 by Think Film, a new US film distribution company at that time. On the first weekend, when it was available only on five screens, L'ultimo bacio gained $33.561. The number of screens then increased to 31 and the movie reached a total of $1.048.950 over 17 weeks. On the post-theatrical side, as of February 2019, the movie is available in the US on Netflix.