The Critical Reception of 'L'Ultimo Bacio' Abroad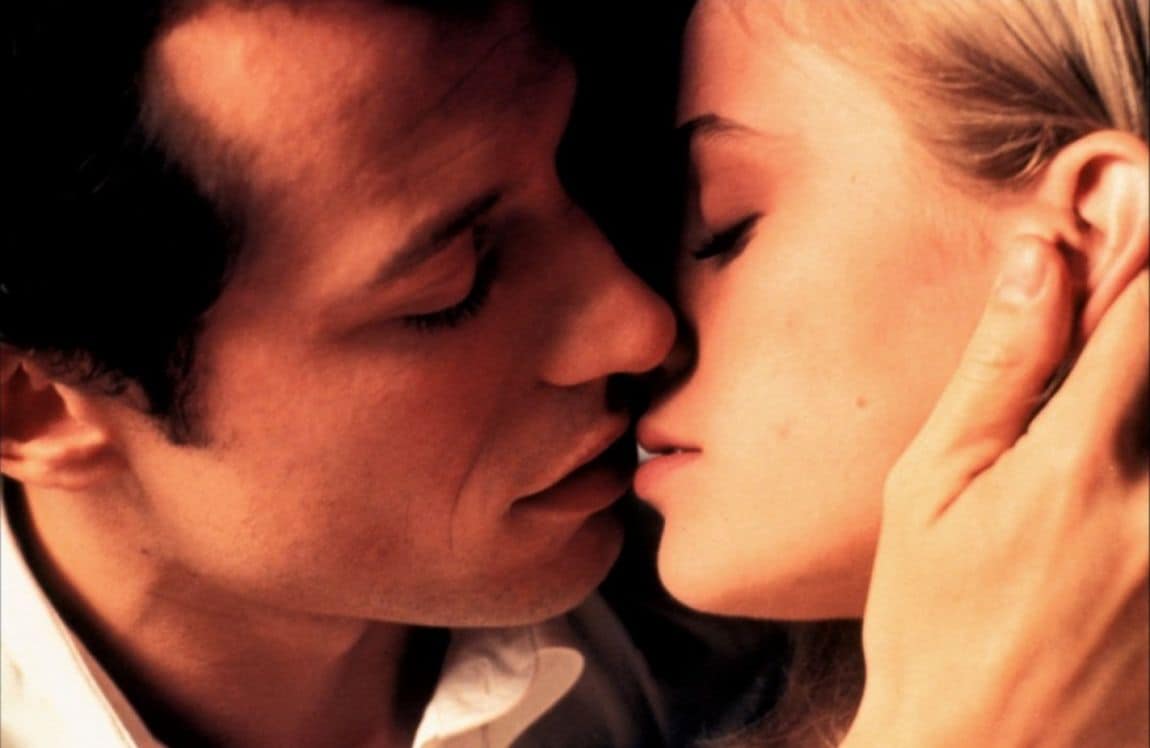 L'ultimo bacio (2001) grossed over $ 17 million worldwide and received several awards, including five David di Donatello, three Nastro d'argento and the Audience Award at 2002 Sundance Film Festival (World Cinema Competition). Therefore, it is not surprising that at the time of its release the film obtained great resonance between both in the specialized press and in newspapers.
Most critics interpreted L'ultimo bacio as a confirmation of the qualities of its promising director. In fact, the significant success of the movie marked the rise of writer-director Gabriele Muccino, who was a relatively newcomer at the time, with only two credits on his resume. Italian reviewers mostly praised him for his technical skills: Morando Morandini wrote that Muccino, rather than an auteur, was a director "who knows how to shoot", while Roberto Nepoti on La Repubblica stated that "Muccino has made a well-directed film". The performances of the ensemble cast were very well-received, as Pino Farinotti and Fabio Bo note, also appreciating the director's attempt to combine "comedy and melodrama, the 'bitter rice' and the brightness of the tragedy". "The film is definitely a success, a promise kept" Lietta Tornabuoni wrote in the pages of La Stampa.
Thanks to this film, Muccino also started his ongoing international career in Hollywood, directing star-studded dramedies like The Pursuit of Happyness (2010) and Fathers and Daughters (2015). Its commercial achievements and its solid reputation led to the production of an American remake of the movie (2006), directed by well-known TV actor Tony Goldwin and written by Oscar-winner Paul Haggis: the movie was mix-received by critics and grossed only $ 15million worldwide, but it helped to strengthen the positive reputation of the original. In 2010 the sequel Baciami ancora was released, performing very well at the Italian box-office, although it did not gain the same success as L'ultimo bacio worldwide.
France
In France L'ultimo bacio was a relative commercial success. However, very little space was dedicated to the film on specialized journals, such as Positif (Number 501, November 2002) and Les Cahiers du Cinéma (Number 573, November 2002). In the latter, moreover, Charlotte Garson wrote that the movie was "rancid although young" and that "a vitellonism so far-fetched has rarely been seen before", referring to Fellini's classic I vitelloni.
Newspapers and the generalist press were less severe, albeit not exactly enthusiastic. Le Monde's Jean Michel Frodon described the movie as a "clever yet caricatural sitcom about the sentimental and psychological torments of Italian middle class" and stated that it "would have no interest if it had not become a commercial triumph in Italy". Sébastien Lecordier in Cine Libre praised Muccino's hilarious dialogues, "tinged with irony but not cruel", while Vincent Ostria in L'Humanité described it as a "film full of charm and mellowness, where paroxysms are dulled by the music, the opulent decorations and the golden light". L'Express published one of the few fully positive reviews of the movie: "This comedy directed Gabriele Muccino (Comme toi?) was a hit at the Italian Box-Office, giving at the same time some colours to a transalpine production that seemed to be moribund. This success should probably go beyond borders. The reason? Juste un baiser is just a very good movie".
UK
L'ultimo bacio was released in the UK two years after its domestic distribution, and it did not reach the same success achieved in France or in Italy. However, the press paid close attention to Muccino's film.
In her review in Sight & Sound (April 2004, Vol. 14, Issue 4), Gilda Williams suggested an intriguing and non-trivial political reading of the movie: "The Last Kiss has taken until now to get a British release. Perhaps this is due to its strange plot mechanism, comprehensible only to an Italian. In the first part, two main character struggle with unimaginable effort to escape their unhappy personal situation. In the second, they then struggle even harder to restore their old trap. Viewers mystified by this modus operandi might recall how, when Italy finally rid itself of the one of the most corrupt and embarrassing leaders in the developed world, billionaire trash-TV magnate Silvio Berlusconi, it then re-elected him, unchanged and unrepentant, just a few years later. Do Italians actually wish to live under a repressive social order? The Last Kiss, despite its faults (among them, an overlong ending) is an accurate portrayal and indictment of the paralysing social conventions entrenched in that country, wherein satisfying, independent life choices are virtually impossible to take without losing your social standing".
Peter Bradshaw also stressed the "Italianness" of the movie in his review in The Guardian –  "It's been a while since I've seen a film quite as – well – Italian as this" – while Philip French in The Observer cautioned British viewers about the difficulties related to watching the movie: "The constantly moving camera and the characters' rapid speech (the subtitles come and go at a pace that is difficult to follow) give the movie a frenetic feeling". On the contrary, Neil Smith identified some similarities between L'ultimo bacio and products that are more familiar to the English audience, stating "Nick Hornby readers will instantly recognise Carlo (Stefano Accorsi)", and "this is an intelligent and dark-edged romantic comedy that offers a bracing antidote to Love Actually's treacly sentiment".
The American remake of the movie, The Last Kiss, also got some attention, but in this case reviews were unanimously more negative. Peter Bradshaw on The Guardian simply stated that the movie was "terrible", while Liese Spencer in Sight & Sound (November 2006, Vol. 16, Issue 11) wrote "The whole film isn't that awful. Indeed, there are flashes of cute observation […] Unfortunately, such moments of lightly played authenticity are all but smothered by the film's maundering self-importance"
USA
Despite the fact that L'ultimo bacio won the Audience Award at the 2002 Sundance Film Festival – and launched director Gabriele Muccino onto the international stage – the American press paid little attention to the movie when it was released. The few reviews published where not very positive. Roger Ebert was puzzled by the tone of the film – "This is either funny or sad, not both, but the movie doesn't know which" – and concluded: "The message behind all of this is difficult to nail down. Mars and Venus? Adults who haven't grown up? The last fling syndrome? Doing what you want instead of doing what you must?". The review published on Film Threat used an even more irreverent tone, describing the movie as "a good chick flick for guys who want to appear artsy by taking their date to a foreign language film" and recommending viewers to take and aspirin because "Boy, do Italians yell a lot".
Unsurprisingly, L'ultimo bacio made the news again when its American remake, The Last Kiss, was released in 2006. This time the reviews were generally milder and more benevolent – at least to the original movie. A.O. Scott wrote on The New York Times: "The Last Kiss, directed by Mr. Goldwyn (A Walk on the Moon) from a script by the estimable Paul Haggis (Crash, Million Dollar Baby), inherits from its source a crowded, glib story. But it also, unusually for an American remake of a European original, preserves the earlier film's candor about human behavior". He also observes that the original movie belongs to a venerable tradition that can be traced all way back to Fellini's I vitelloni. Variety's Lisa Nesselson appreciated the "nicely thesped and adequately involving narrative" both of L'ultimo bacio and of its remake: "All-American adaptation by Paul Haggis of Gabriele Muccino's 2001 Italian hit L'Ultimo bacio is chummy, consensual and always watchable in Tony Goldwyn's polished rendition of emotional messiness". Entertainment Weekly's Lisa Schwarzbaum, instead, preferred the qualities of the original to the remake: "But the sense of petulant, self-actualized entitlement brought to this Last Kiss is the remake's very special, curdled contribution to pop culture and to roles for high-profile Gen-X actors"