The International Circulation of 'To Rome With Love'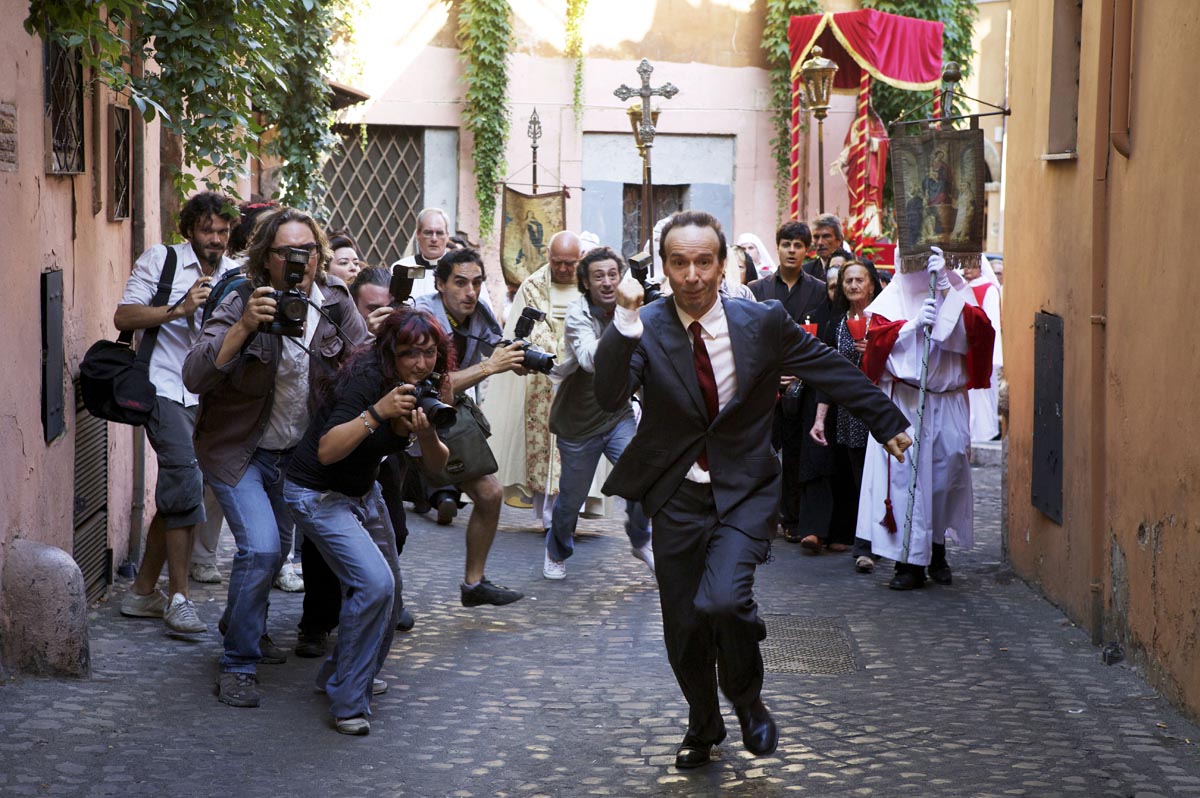 At the To Rome With Love's press day in the US, Collider's Christina Radish asks Woody Allen what was it about Rome that appealed to him for the setting for this film. The director replied: "I had been talking about making a film in Rome for years, with the people in Rome who distribute my films. They always said, 'Come and make a film'. And finally, they said, 'Come and do it. We have been talking about it for a long time. We'll put up all the money necessary to make the film'. And I jumped at the chance because I wanted to work in Rome and it was an opportunity to get the money to work quickly and from a single source. So, it came together like that". Besides the willingness of Italian producers to jump on the bandwagon of his series of films located in Europe, Allen also benefited from tax credit measures, which aim to support those Italian and foreign production companies that choose to film their projects on the Italian territory – i.e. "to get the money to work quickly and from a single source".
Listed as a US/Italy/Spain co-production, To Rome With Love was produced by Medusa Film, Gravier Production (which has produced Allen's films from 2001) and Perdido Production (from 2003), with the support of Mediapro – a Spanish multimedia communication group. Therefore, the movie was born of an already international scope, with the "classic" style of an American film shot in Italy for a mostly international market.
As a "minor" Allen movie, To Rome With Love did not benefit from much festival promotion. It was presented at the Belgrave Film Festival (2013), the Brussels Film Festival (preview – 2012), the Durban International Film Festival (South Africa, 2012), the ICFF Italian Contemporary Film Festival (Canada, 2012), the Jerusalem International Film Festival (2012), the Lavazza Italia Film Festival (Australia, 2012), and the Moscow International Film Festival. In 2016, it was screened at the Shanghai International Film Festival, as part of a Woody Allen Retrospective. The major festival that hosted it was the Los Angeles Film Festival, where the movie had its US première.
In Italy, the movie was distributed by Medusa Distribution on 603 screens, with a good result for its first weekend ($3.780.781). However, this graph indicates the box office progressively soared, probably because of the film's bad reviews and the buzz surrounding it (see critical reception). However, the film is still available on SVOD on two major OTTs, Mediaset-owned Infinity (therefore linked to Medusa Film) and Netflix.
Release
Screens
Weeks
First Weekend ($)
Box Office ($)
Admissions
Italy
20 April 2012
603
12
3.780.781
7.815.005
1.291.964
CH
11 May 2012 (I)
4 July 2012 (F)
2 August 2012 (D)
33
12
782-610
1.529.497
99.410
FR
4 July 2012
433
4
1.616.684
3.884.851
533.813
UK
14 September 2012
107
6
228.690
912.393
99.239 (GB)
USA
6 July 2012
806
21
3.111.627
16.685.867
1.827.965
Italy (Adm.): Cinetel, Switzerland (B.O., Adm.): Procinema, Switzerland (Screens, weeks, FW): TheNumbers, France Admissions: CNC, All other admissions: LumièrePro, All other data: BoxOfficeMojo
Switzerland
In Switzerland, To Rome With Love was distributed by Elite Film, part of the Ascot Elite Entertainment Group. It was first launched on the Italian-speaking market in May, followed by the French one in July and the German one in August. While its initial distribution was not massive, it peaked at 33 theaters on 17 August (see TheNumbers' graph) and finally grossed, after 12 weeks, a total of $1.529.497.
The DVD was released by Universal Pictures Home Entertainment on January 2013 and, as of June 2019, it is only available online on iTunes (rent/Buy).
France
In France, To Rome With Love was distributed by Mars Distribution, a branch of Mars Films. It benefited from a good distribution across more than 400 theaters, opening with $1.616.684. However, it did not circulate for long: the box office fizzled out and the film was pulled from theaters only four weeks after its release, grossing $3.884.851 with 533.813 admissions – less than a half of its takings in Italy.
As with most of Woody Allen's films, To Rome With Love is available on French platforms MyTF1, Orange and Bbox for buy or rental, plus iTunes and Google Play.
| | Box Office ($) | Admissions | OTT - SVOD | OTT - Rent/Buy |
| --- | --- | --- | --- | --- |
| Italy | 7.815.005 | 1.291.964 | Infinity, Netflix | TimVision, Chili, RakutenTV |
| CH | 1.529.497 | 99.410 | / | iTunes |
| FR | 3.884.851 | 559.789 | / | MyTF1, Orange, Bbox, iTunes, GooglePlay |
| UK | 912.393 | 99.239 (GB) | Prime Video | GooglePlay, RakutenTV, YouTube, PlayStation Network, Microsoft, Chili, Amazon, TalkTalkTV |
| USA | 16.685.867 | 1.827.965 | Netlfix | Amazon, FandangoNow, Vudu, PlayStation Network, YouTube, GooglePlay, iTunes, Microsoft Store |
Data at 5 June 2019
United Kingdom
Distributed by Sony Classics, To Rome With Love debuted in the UK on 14 September, reaching 107 screens across the country, plus Ireland and Malta. With $228.690 from its first weekend, the forecasts were not good. Despite being a Woody Allen movie, it ranked only 14th on its first week, then disappearing from any top 20 as it progressively lost its audience. After six weeks, it registered a -42,5% loss in revenues, ultimately grossing $912,393 (UK + Ireland and Malta).
In its post-theatrical life, the movie stayed in the Sony Classic family, and was broadcasted by the Sony Movie Channel. It is now available on SVOD on Prime Video, and can be found to rent/buy on the main international platforms, plus the Britain-own broadband company Talk Talk TV.
USA
After opening in Italy on 20 April in Italian-dubbed prints only, the film had its English-language world première on 15 June, at the Los Angeles Film Festival. Limited releases in the US then began on 22 June, distributed by Sony Classics. The limited release included five theaters, which gained $361.359 for To Rome with Love. The film was then distributed on 6 July across 806 theaters, grossing $3.111.627 on its first weekend and ranking 10th: all in all, a moderately good result, considering that Allen's European movies tend to struggle to become hits at the US box office. After 21 weeks of a gradual decrease in interest, it ultimately grossed a total of $16.685.867 through 1.827.965 admissions.